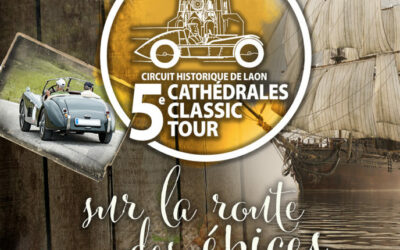 5th Cathedrals Classic TourOn the spice route *** 30th and 31st of March 2019What a success and what happiness to have made you travel on this "Spice Route" for our 5th Cathedrals Classic Tour 2019. We hope that this discovery of magical places, typical roads on the...
Ville de Laon
The Tourist Office of the City of Laon is a partner of the first hour...
Conseil départemental de l'Aisne
The Aisne Departmental Council
has always been a partner...
Région Hauts-de-France
The Hauts-de-France region is a close partner...
CARS TOURS
Scenic and Continental
Cars Tours
FFVE
French Federation of classic vehicles
You want to become a member of our association, you are welcome.
You want to participate in the organization of our events.
Association de la
Montée Historique de Laon
9 rue du Bourg - BP 513
02000 LAON - FRANCE
Tel : 00 33 3 23 79 83 58
Email : circuit-historique-laon@orange.fr